Create your WordPress website or let us handle it
Either we do it all from scratch, start from one of our templates, or you do as much as you can and let us finish up! It's flexible and it's awesome.
You are now able to create your own professionally developed website with the help of your new team if and when needed.
Your WordPress site will look better and load faster than your competition
Multiples ways to build your website
All of the following options include everything related to the setup of your server, third parties, plugins, optimisation DNS setup and more.
Choose the appropriate hosting plan or let us recommend you one. Depending on your maintenance plan, access more advanced features offered via pro plugin setup. More monthly resources is included for further improvements or must be purchased as credits whenever you have the need for it.
This is a digital agency service. We set your websites up with all technical details professionally handled for you so you have peace of mind.
Do-it-yourself, starting from a template
Choose a template and support level.
Once your website is all set for you, use WordPress to upload your content, create your menus, etc.
Depending on your support plan, either get the rest done with your maintenance plan or purchase credits to be spent on work that requires our expertise.
Best for budget: Under HKD 20,000
Choose a template and we get to work
Choose a template, hosting and support level. Then, provide your content and we will launch your website with your content and theme customisations ready.
You will receive a quotation based on your content and requirement.
You now have a solid website with experts ready to help.
Best for budget between: HKD 30,000 – HKD 60,000
Custom website with light custom design
Provide a list of websites that you like along with a short brief.
We will design your homepage and up to 3 other pages with up to 3 changes. All remaining pages will adopt the same look and feel, navigation, header and footer.
This is the most affordable way to get a custom website from us.
Best for budget between: HKD 60,000 – HKD 100,000
Submitting a request for a bespoke website
This is the full digital agency service.
Jump on a consultation call with us or directly provide your requirement which we will discuss in order to make sure that you know your options and that we all understand the suggested solution.
We quote, plan, design, build, test, launch, maintain and provide support for your custom website.
A few calls and/or meetings are to be planned pre-launch. You will see the work as we go, with the ability to comment and sign off on designs.
Best for budget between: HKD 80,000 – HKD 300,000
Listed estimated budgets are meant to help you pick the right way to launch your website based on the size of your investment. These are recommendations only. Adding custom features, extra languages, Ecommerce features and other custom design or development can increase the price. You will always receive a final cost within your quotations before committing to any project.
Converting your website into WordPress
Do you have a website that needs refreshing? Perhaps, you need to be able to easily edit all content? Whatever the reason for changing your CMS, we can help.
Submit a website conversion request from your dashboard, get a quote and have it live in a few days. Freedom!
Starts at: HKD 25,000
Our proposition VS SASS platforms
Unlike Shopify and other SASS platforms, you own your website.
NO TRANSACTION FEES
(except credit card processing fees depending on your chosen payment gateway).
NO LIMITATION
Your server and website are setup for you the same way an internal IT team would for your business. You can request access to your server, FTP, etc. You are free to add any payment gateways and other plugins that you like.
DO WHAT YOU LIKE WITH WHOMEVER YOU LIKE
Hired a new team member? No problem. you have access to the CMS and source code. Need help? Request it from your dashboard.
NEED A CUSTOM FEATURE?
Either access our ready-built features and add to your site, or request a quote.
WE PROVIDE FULL AGENCY SERVICES
We are a digital agency with custom tools in place that greatly improves the sometimes slow and demanding process that agencies and clients have to go through. Once your website is under our management, you don't need to look for external help like you would with other SASS platforms and the team working with you intimately know your website.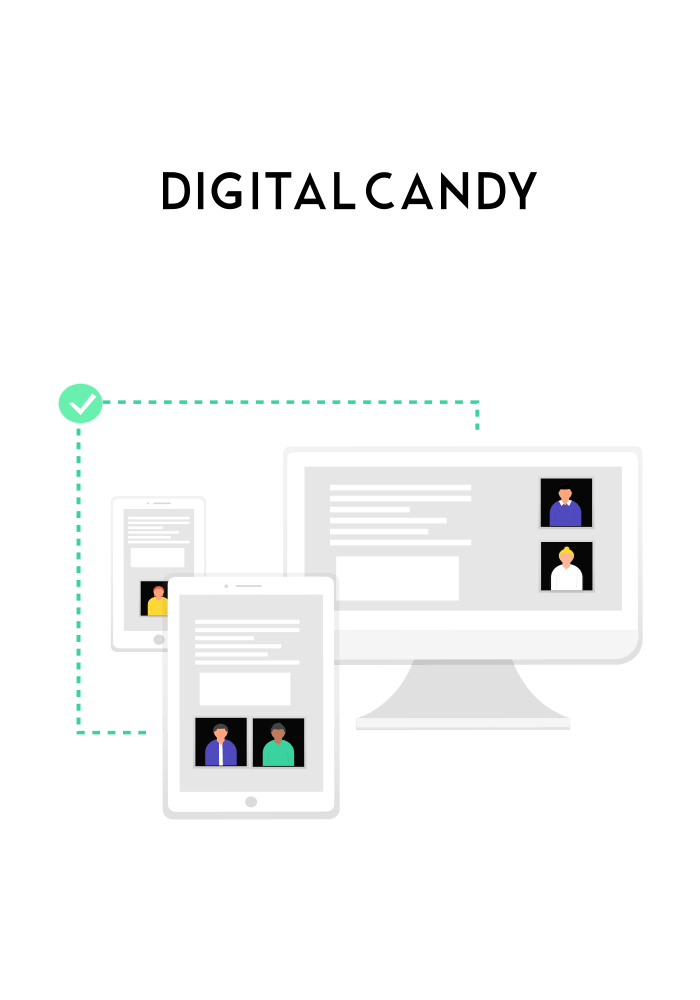 Pick your fully managed hosting plan
Pick your maintenance plan
Don't know what to do? Request a 30-minute consultation
We will advise you on what's best for you so you can get started in no time. The cost will be converted back to free credits if you subscribe to us within 30 days.